For the confident car owner, lowering springs is an ideal way of customizing a ride. Done right, lowering springs can improve your automobile's aesthetics/handling.
However, if you mess with lowering springs, you risk compromising your vehicle's drivability.
Given the small margin for error, it's essential to pick and install appropriate lowering springs.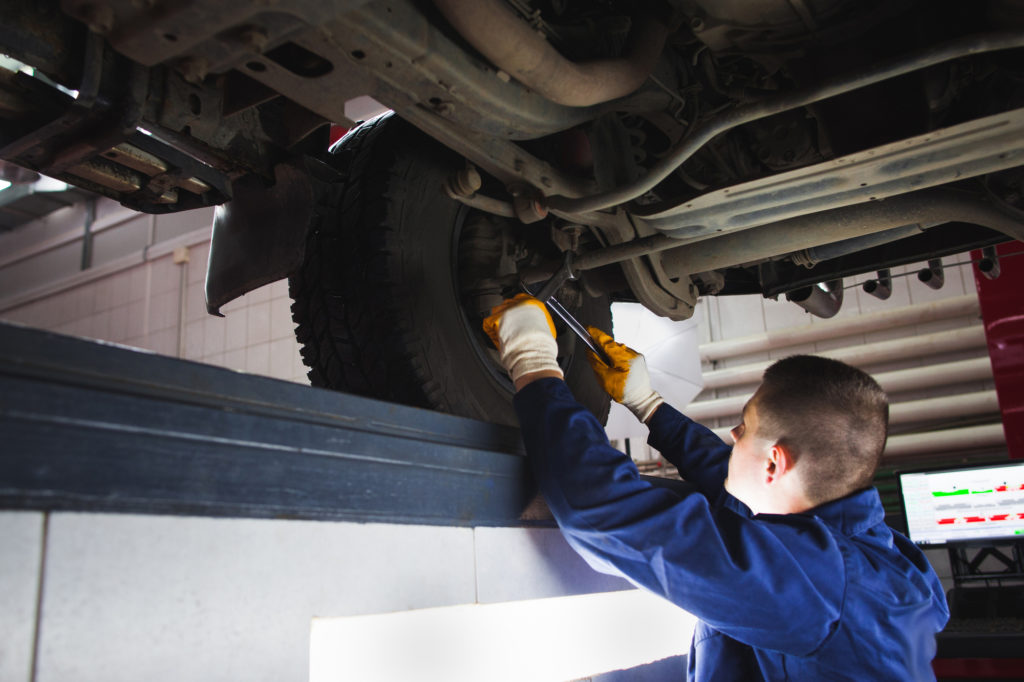 What Is a Lowering Spring?
A lowering spring is a suspension system that you can use to lower your car's or truck's height.
They're usually a few inches shorter than stock springs, which allows your vehicle to lower down. Most car owners install these springs for aesthetics.
Common lowering spring brands in the market include Eibach, KW, Tein, H&R, to name a few.
How Do Lowering Springs Work?
Lowering springs function by lowering your car's height as they're shorter than your typical stock springs.
These springs lower your vehicle's center of gravity (CG), affording several benefits, such as less rollover risk, improved traction, and a better car outlook.
For improved performance, consider combining your lowering springs with performance springs to get the best out of them.
Why Lowering Springs?
Whether to install a lowering spring or not entirely depends on your preferences.
Most car owners install these springs for aesthetic purposes since a correctly installed lowering spring can give your car some oomph in terms of looks.
Besides that, they can lower your car's COG for better handling and navigation of corners.
A lowering spring can also help minimize wind drag by reducing the amount of air flowing underneath your car.
What Are the Best Lowering Springs Available?
Table summary
| | | | |
| --- | --- | --- | --- |
| Item | Description | Recommended seller | Price |
| Overall best pick | Skunk2 519-05-1585 | Amazon | $192.15 |
| Eibach Pro-Kit Performance Spring 28108.540 | A lowering range of 1.0 to 1.5 inches | Amazon | $309.99 |
| Godspeed LS-TS-HA-0023 Traction-S Performance Lowering Spring | It can be used by both two and four-wheeler vehicles It lowers your vehicle by about 1.5 inches | Godspeed | $180.00 |
| BMR suspension SP077R Camaro | A versatile lowering spring that can lower your car up to 1.25 inches | Amazon | $219.99 |
| H&R 50888 Sport Spring | Developed from the 54SiCr6 spring steel with an estimated strength of 290,000 pounds per square inch | Amazon | $245.65 |
| Skunk2 519-05-1585 | A user-friendly suspension mechanism that can lower your vehicle by 2.25/2.00 inches | Amazon | $192.15 |
Eibach Pro-Kit Performance Spring 28108.540
Description
Eibach Pro-kit is a well-known lowering spring that can improve your vehicle's appearance and performance. It works well with Plus-2 or Plus-1 tires and wheels.
Eibach Pro-Kit Lowering Springs Performance Handling Suspension
Performance
It provides a fast and quicker MPG corner and can lower your car's COG by 1.0 to 1.5 inches.
Compatibility
This Eibach lowering spring is compatible with the Jeep Grand Cherokee V8.
Durability
You get a million-mile warranty whenever you purchase Eibach Pro-kits. These springs can outlive your car, but they might start sagging after 20 years of service.
Price
$309.99
Where To Buy It
This Eibach Pro-kit performance spring is available on Amazon.
Godspeed LS-TS-HA-0023 Traction-S Performance Lowering Spring
Description
Godspeed LS-TS-HA-0023 Traction-S is a versatile lowering spring that works alongside OEM shocks. It is made up of cold wound multi heat treated SAE 9254 wire that prevents it from sagging while in use.
Performance
This spring can lower your vehicle's front and rear by 1.3 inches.
Compatibility
This spring is compatible with the Honda Accord (CV) 2018 to 2021 models, except the hybrid model.
Durability
Godspeed lowering springs come with a lifetime warranty.
Price
$180.00
Where To Buy It
You can purchase this lowering spring from Godspeed.
BMR Suspension SP077R Camaro
Description
This BMR-designed model provides a lot of support to your car, enabling it to remain flat level in corners to allow a smoother ride. It features a powdered coat and a lowered stance that helps your vehicle reduce its center of gravity.
BMR Suspension New Product Video Lowering Springs for 2016 Camaro SP041
Performance
This lowering spring has a fine-tuned spring rate for better handling. It's made for the streets and lowers your car by 1.25 inches.
Compatibility
This model is compatible with the V-8-equipped 2010-2015 Camaro.
Durability
BMR lowering springs come with a lifetime warranty.
Price
$219.99
Where To Buy It
You can find this BMR suspension spring on Amazon.
H&R 50888 Sport Spring
Description
The H&R 50888 Sport Spring is a lowering spring manufactured by the H&R engineering company based in Germany.
This lowering spring is made from the unique 54SiCr6 spring steel.
Performance
The spring has a 290,000 pound per square inch strength capacity giving it more resiliency and tensile strength.
It can lower your car by an average of 1.5 to 2.0 inches.
Compatibility
The H&R 50888 Sport Spring is compatible with the Dodge Challenger and Charger.
Durability
H&R Sport Springs will last for more than 20 years. These springs are shot-peened to increase durability.
Shot Peening: Coil Springs – Resortes Helicoidales – Molas Elicoidales // www.cymmateriales.com.ar
Price
$245.65
Where To Buy It
You can purchase the H&R Sport Spring from Amazon.
Skunk2 519-05-1585
Description
Skunk2 519-05-1585 is a renowned model that can significantly improve your driving experience. This lowering spring is crafted from SAE 9254V steel coated with a unique phosphate treatment process.
Performance
Skunk2 lowers your car's center of gravity and improves corner grips. As a result, this spring helps minimize the chances of your vehicle rolling.
Compatibility
Skunk2 519-05-1585 is compatible with the 2012 to 2015 Honda Civic (1.8L/2.0L) models. You can use it with aftermarket shock absorbers or OEM shocks.
Durability
Skunk2 lowering springs do last for more than 25 years.
Price
$192.15
Where To Buy It
Skunk2 springs are available on Amazon.
Overall, Which Lowering Spring Is the Best?
The Skunk2 emerges as the overall winner in the battle of the best lowering springs. It stands out mainly because:
It's easy to install
It's the best bang on the buck lowering spring
It has an impressive 2-inch drop
It's low and smooth
It offers increased cornering grip
Overall, the Skunk2 lowering spring offers the best of both possible worlds, comfort, and performance.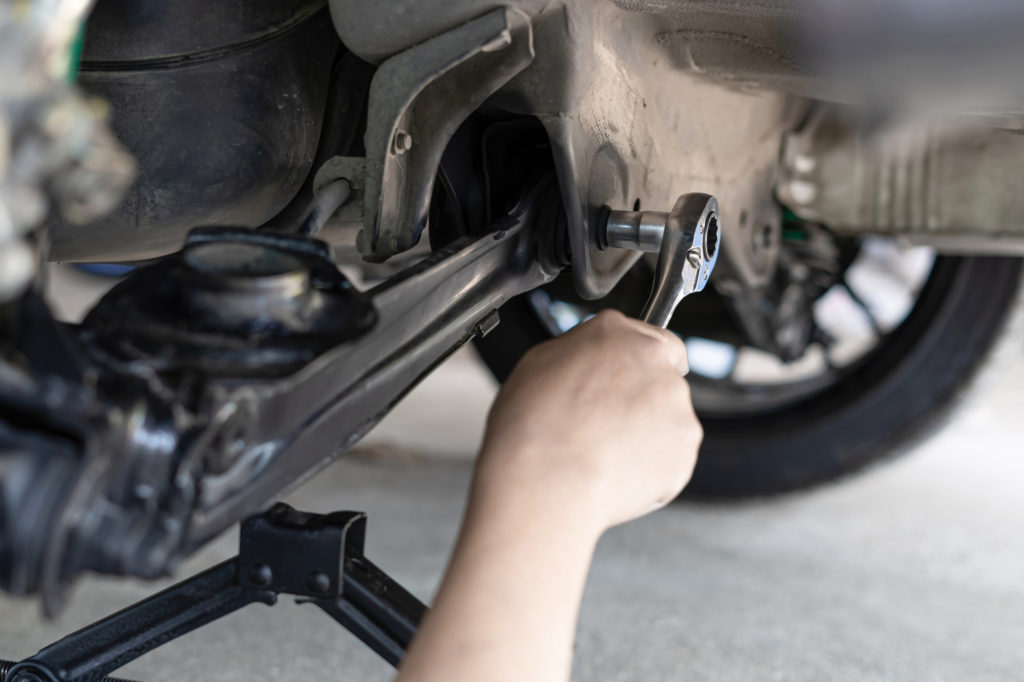 Are Lowering Springs Worth It?
Lowering springs are worth it. Here are some of the benefits associated with these springs:
An increased grip around corners
Better looks on your car
A lowered center of gravity
Better handling
A stiffer ride
Less air drag
Improved traction
Modern lowering springs are durable and won't need replacing. Innovative metallurgy has reduced sag, while coating and treatment have significantly reduced susceptibility to elements.
Can You Install Lowering Springs Yourself?
You can, depending on your expertise on the matter at hand. Nonetheless, paying a visit to a qualified mechanic can relieve you from unnecessary headaches or save your day if you're a greenhorn in the mechanical world.
Lowering Springs FAQs
Do lowering springs ruin ride quality?
Yes and no, depending on your take of a quality ride. For instance, lowering springs can be your cup of tea if you hate unnecessary body movements.
They provide you with a firmer ride because they slow down spring movements on bumpy roads or over bumps.
On top of that, a lowering spring can improve your car's stability and offer better handling even around corners. Doing so can improve the quality of your ride and your safety.
You may find it irritating or have a poor quality ride if you don't like a not-so-comfortable driving experience.
You'll feel all the minute road details while driving on a lowered spring. Such include bumpy, rocky, potholed, and rutted roads.
Additionally, lowering your springs can increase road noises since your car will be closer to the road, which might be uncomfortable.
Will lowering springs ruin my suspension?
Like anything else, poor workmanship when installing your lowering springs can ruin your suspension.
In other cases, extreme lowering can make your steering parts and suspension system contact each other.
Highly lowered springs can make your car tires rub against its body when navigating bumps or negotiating corners.
Do lowering springs improve performance?
Lowering springs can improve performance because they enable better handling.
A lowered vehicle has more stability, better responsiveness, and road grip at high speeds.
Even better, lowering springs can reduce the chances of your car rolling over as they enable improved traction and reduce air drag resistance.
Despite that, you need to be aware of the following:
Get a wheel alignment once you're finished with installing your lowering spring.
Procure quality equipment since your safety is of importance. It won't help cutting corners on such vital affairs.
Talk to your legal representatives before installing your lowering springs—just in case things go sideways.
Consider expert help if you aren't qualified enough to install lowering springs.
Can you adjust lowering springs?
It's impossible to adjust the heights of most lowering springs as they come with preset ride height and spring rates. Therefore, you cannot modify them once installed.
However, with models such as the H&R's VTF adjustable springs, you can adjust their heights even when using OEM dampers.
Is it OK to put lowering springs on stock shocks?
You can, as long as the spring characteristics of your lowering spring are in line with the damping characteristics of your OEM shocks. If they don't, you'll most likely experience bouncy car rides.
Note that you'll require a comprehensive kit containing compatible springs and dampers.