If you travel regularly, be it for work or social reasons, you're likely already aware that lengthy or constant journeys are tiring, and hotels, although a godsend, are costly.
Irrespective of this, resting regularly during lengthy drives is a must! Instead of spending time sourcing hotels and money staying in them, why not consider your small car or SUV as an option?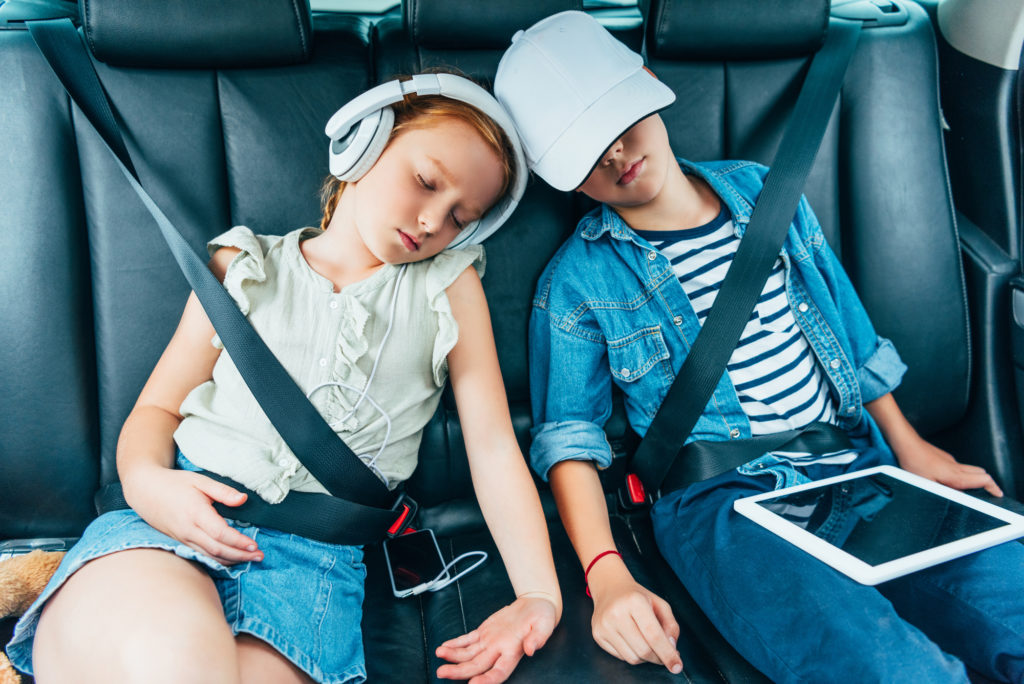 Providing you pull up in a safe space, today's modern-day cars can provide the perfect respite.
With this in mind, we've handpicked some of the best cars to sleep in, all of which promise to be an asset on your next road trip while helping you to save money.
What Are the Best Cars to Sleep In?
When it comes to picking the best cars to sleep in, be that compact cars, a small hatchback, or a pickup truck, it's important to do your research.
You'll need to pick a reliable vehicle that boasts features such as reclining or foldaway seats, removable seats, tinted windows, great fuel efficiency, and an ample-sized cargo area to ensure it's a good choice.
1. Volvo XC90
The Volvo XC90 is renowned for its luxurious and spacious appeal. Roomy enough to comfortably carry seven passengers, it boasts enough space for the entire family. Need a nap, simply fold down the passenger rows, and you are good to go. This makes this one of the best cars to sleep in for larger families.
2. Subaru Forester
Often dubbed 'the rolling campsite' or the 'truck bed,' the Subaru Forester is one of the best cars to sleep in for those looking for enough room for larger families or bigger groups.
When the rear seats are folded flat, a mattress slots in perfectly, creating a home from home that fits two people comfortably up to 6 foot 3 in height.
3. Honda CR-V
The Honda CR-V may be deceiving from the outside; however, it is surprisingly robust inside, which makes it one of the best cars to sleep in. Despite only boasting two rows, which leaves little room for storage space, you can enjoy over 75 cubic feet of room when you fold the second row of seats down.
On top of this nifty feature, this is a great option for those on a budget, with the 2022 version boasting excellent fuel economy and coming in at around $25,000. Want to spend even less? Simply invest in a second-hand model.
4. Jeep Cherokee
Providing you have the correct equipment to hand in, a Jeep Cherokee is another one of the best cars to sleep in. To create the perfect sleeping environment and to ensure enough space for a good night's sleep, remove the back seats then push the front seats forward.
One thing to note? This model (when it comes to car camping) is best suited to smaller people or one taller person and may be a bad idea for larger families, who are more suited to large SUVs.
5. Chevrolet Equinox
A Chevy Equinox is the perfect home from home when it comes to sleeping on your next road trip and is a good alternative to the Chevrolet Suburban.
The interior boasts a generous amount of extra room, while the trunk allows for a capacity of 225 gallons – more space to store an air mattress!
The console seats, with their charging ports, are also a great spot for passengers looking to get some much-needed shut-eye on long trips.
6. Subaru Outback
A Subaru Outback is a great option for drivers happy to settle for lesser MPG. These cars were designed with adventures in mind, which means they've also been designed with comfort in mind and are a good choice for those who take regular road trips.
The interior boasts an impressive amount of cargo space and is the perfect place to get some shut-eye.
On top of this, this model boasts lots of legroom in the front and the back, meaning passengers will be comfortable taking a nap if it's your turn to drive.
The Subaru Outback comes in at just under $27,000 for a brand new model.
7. Nissan Note
The Nissan Note boasts one of the best boot spaces for such a tiny vehicle, and that's not all it is famed for; the nifty back seats can be folded away to provide the ultimate comfort should you wish to take a nap in between journeys.
This is an excellent vehicle for those looking for more room without having to invest in an SUV or four-wheel drive model. It's also a winner when it comes to excellent fuel economy.
8. BMW X7
Unlike other seven-seaters on the market, which come in the shape of 'five-plus-twos' with the third row having little room for the average-sized human being, the X7 features oodles of space. You'll also find individual charging points and sunroofs for added luxury.
This is before we've even discussed the overly generous legroom. Perhaps its most notable feature? The oversized rear door's touch button controls.
9. Mazda CX-5
When choosing a CUV instead of opting for a standard hatchback or Sedan, you often have to comprise the driving dynamics. This is far from the case with Mazda CX-5. This hybrid boasts a hugely impressive driving experience, as well as extremely comfortable seating.
When the seats are in position, this vehicle can easily house up to five adults. When folded away, there's an astonishing 59.6 cubic feet of space, meaning sleep comes easily in this model! All of this and these wheels still look great!
10. Toyota Sequoia
When it comes to taking a nap in between drives, the Toyota Sequoia's handy fold-down rear seats, which sit in the second and third row, reveal an impressive 120.1 cubic feet of additional space – the perfect space to stretch out for a snooze.
To add to the experience, this vehicle boasts both lumbar support and a heating function.
How to Sleep in the Car Overnight Comfortably
If you're planning on sleeping in your car, it's important to pack a few handy tools, such as a sleeping bag or extra blankets. If there is the option, recline the back seats so that you're able to lie down as you would in a bed.
Sleeping in Car Accessories
Providing you pack the right equipment, sleeping in your car can be as comfortable as sleeping in a hotel. It will also save you a few dollars!
Blankets
Think about the location and the weather. If you expect cold temperatures, invest in a few sleeping bags. If subzero temperatures, a few blankets, some thermals, and a beanie will also come in handy! For humid climates, hang a thin cloth from the windows to allow air in while keeping insects out.
Essentials
Pack supplies to ensure a comfortable night of car camping. If you intend to sleep in your car, plan! This will avoid wasting time searching for supermarkets and gas stations on the journey. Items such as water, a pillow, a blow-up mattress, flashlight, cell phone, and battery pack are all a must!
You may even wish to pack your iPad or a book to keep you entertained. Hand sanitizer and baby wipes are also great essentials to pack, especially if you have little access to running water.
Tarp
Invest in a tarp. Tarps are low cost, easy to source, and a godsend to those wishing to keep prying eyes away when they sleep. They also keep out the moon or sunlight to ensure a restful night's sleep with plenty of ventilation.
Park Safely
Ensure the engine is off and the hand brake is on. This may sound simple, but it's imperative. You don't want to wake up in a different location because your car has rolled down a hill while you've been sleeping!
Free and Safe Places to Sleep in Your Car
There are many free places to sleep in your car, including venues that are open 24 hours a day, seven days a week, such as hotels and casinos, as well as numerous campsites, all of which provide fresh water and various other amenities.
Other options include on the Bureau of Land Management or a friend's driveway, providing you ask for permission in advance.
FAQs
Can I sleep in my car at a campsite?
Yes, you can. Across the United States, you'll discover an array of desirable spots for vehicles, SUVs, RVs, and tents to set up camp for the evening.
Can I sleep in my car at Walmart?
In general, sleeping in your car at Walmart is deemed acceptable. As they have no policy on this, it is up to the on-site security or store manager to permit your stay.
Where can I sleep in my car legally?
You can sleep in your car legally on any 24-hour venues such as casinos and hotels. Alternatively, take up residence for the evening on a friend or family member's driveway.
In what states is it illegal to sleep in your car?
Certain states, to oversee loitering, prevent overnight stays at rest stops. In general, however, there are no federal laws in place that prohibit you from sleeping in your car unless intoxicated or trespassing.