When we think of off-roading, we picture rugged, boxy vehicles with oversized wheels and powerful engines. Surprisingly, many cars defy our imagery of off-road vehicles, plying rough terrains with impressive gusto. After asking a popular online automobile forum for examples of cars that surprised them with off-road abilities, these vehicles were discussed the most.
1. Porsche Cayenne
The first-gen Porsche Cayenne, released in 2003, was designed to be a luxury SUV that could handle off-road terrain. Instead, the Cayenne has proved surprisingly capable of bossing off-roading, a user claims, cupping the agreement of community members who used and modified them for off-road purposes.
A second driver mentions how expensive managing a Porsche Cayenne can be, further pointing out that the high maintenance cost is why Porsche has high reliability.
2. Volkswagen
The VW Beetle may not come to mind when considering off-road vehicles. But according to one Volkswagon enthusiast, the Beetle can surprisingly drive on unpaved roads with a bossy feel.
3. Lotus Espirit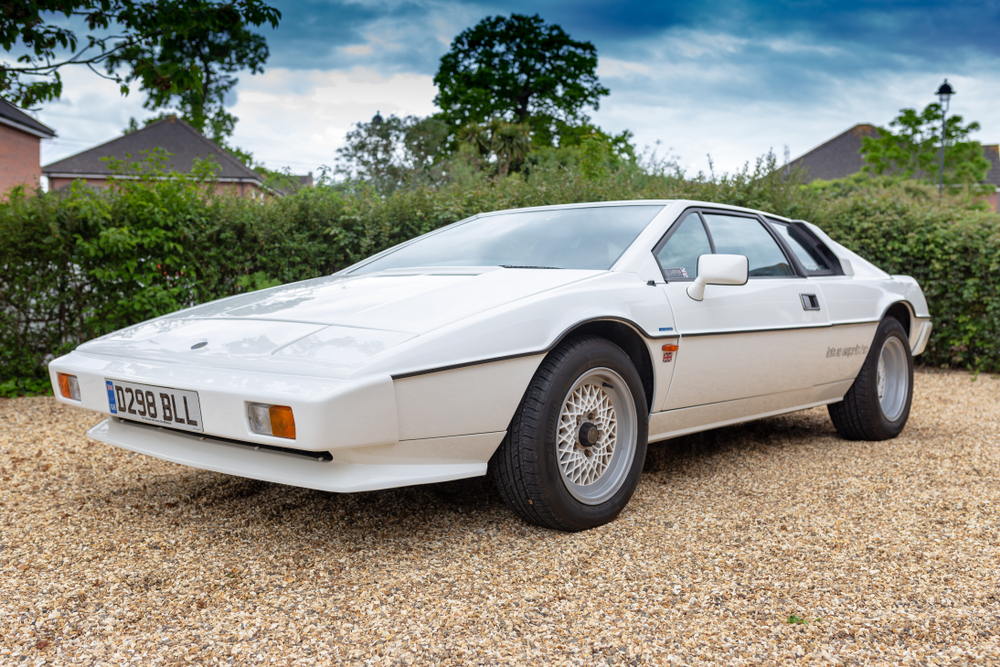 One user shared that their Lotus Esprit was the only car on a trip with no issues, despite being driven over rugged terrain. This could be due to Esprit's mid-engine layout, which places the car's weight on the rear wheels, where traction is often most important, a second opines.
4. 1989 Dodge Omni
One surprising entry on the list of off-road capable vehicles is the 1989 Dodge Omni. Despite its small size and unassuming appearance, this car can handle unexpected terrain, as evidenced by a user.
Another shared that their 16-year-old self took their Plymouth Horizon (essentially the same car as the Dodge Omni) into places it shouldn't have gone, and the vehicle could handle it. Finally, a third compared the car to a tractor, which is high praise for any off-road vehicle.
5. Lexus 570
The Lexus LX570 may look like a luxurious SUV, but it has some serious off-road capabilities of war trucks. Essentially a rebranded version of the legendary Toyota Land Cruiser, reputed for being one of the most formidable and capable off-road vehicles on the market.
Despite its high-end features and refined interior, the Lexus LX570 has a rugged build and powerful engine, making it well-suited for off-road adventures.
6. Ford Crown Victoria
Ford Crown Victoria is also a top contender on the list. Surprisingly, this classic sedan has some severe off-road capabilities, as claimed by several. "I have seen a stock crown Victoria cars climb hills that would make jeeps blush."
7. Ferrari F8
The Ferrari F8 is a supercar a driver describes as "gorgeous." But would this luxurious car come to mind for off-road travel?
Well, one car lover claims it wasn't so bad when this supercar was taken on an off-road drive, which reminds him of Max Verstappen, a Dutch Formula One racing driver who competes for the Red Bull Racing team.
8. 2000 Durango
The 2000 Durango is a four-wheel-drive SUV capable of tackling challenging terrain and rough weather conditions. A driver commented that it had excellent off-road capabilities and could easily climb steep slopes and cross rivers without any issues of bottoming out.
Despite getting wet inside during one water crossing, they praised its performance in extreme conditions during their camping trips in the mountains of Oregon.
9. G Wagon Mercedes
The G Wagon Mercedes is a luxury SUV often associated with its high-end image and popularity among urban dwellers. Despite its upscale appearance, the user notes that the G Wagon is a rugged and capable off-roading vehicle that is often underestimated by many people who only see it as a luxury SUV.
One person believes the car is also highly capable off-road and has military roots. The G Wagon was initially built for military use and is sometimes called a "German Hummer."
10. Audi A4
Audi A4 is one off-road monster, thanks to its Quattro all-wheel drive system. In addition, several car enthusiasts attest to its rugged build helping it easily maneuver muddy and rocky terrain.
This thread inspired this post.
This article originally appeared on MyCarMakesNoise.
More from MyCarMakesNoise
Meet 8 Automakers Who Have Pledged to Go All Electric
Here are eight automakers who have pledged to go all-electric and will likely do so sooner rather than later. Read More.
9 Cars That Were Once Everywhere, That Are Now Completely Gone
Once staples of American and European highways, these cars that defined the technological advancement of their ages now have their place as relics of memories in exhibitions and auto museums. After polling an online car forum, these cars were voted as going from on the road everywhere to completely gone. Read More.
12 Best Cars for Super Tall People That Aren't SUVs
There are several sedans that tall individuals will find sufficiently roomy. Here are a handful of vehicles tall motorists deem fit for lengthy beings. Read More.